Raised Gold Foil Wedding Invitation Set
The colourful wedding invitation set was designed with handcrafted marble paper and raised gold foil.
Ariana & Glenn
An illustrated floral wedding invitation set was designed to match the theme of Ariana and Glenn's wedding day. The design is now available on paperlust.co for purchase.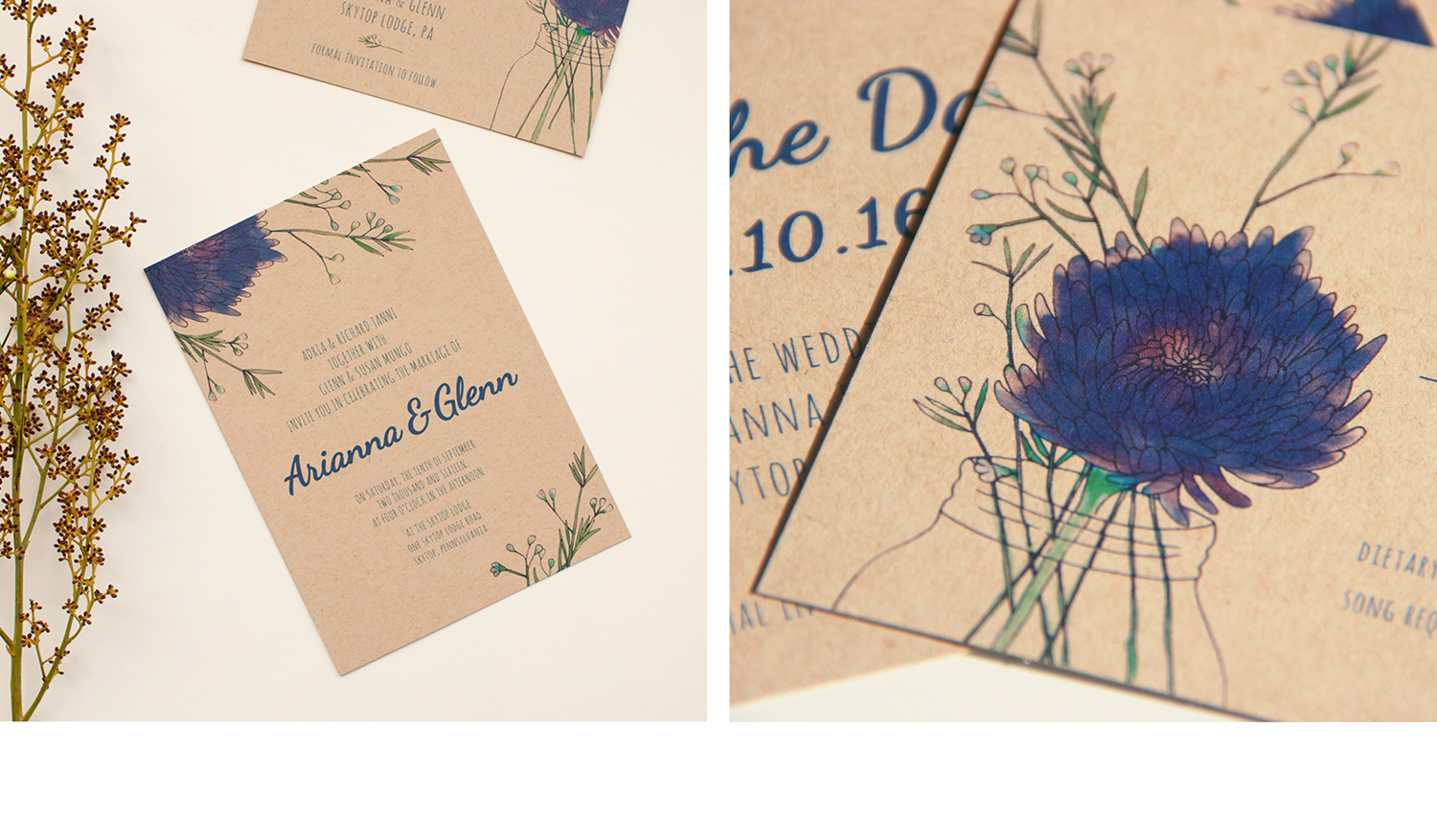 Baby Shower Invitation and Birth Announcement
The baby shower invitation and baby announcement set is illustrated and designed to be gender neutral. The set is available through paperlust.co and can be purchased through their website.