Art Direction, Photoshoot Production & Environment Design
Rockmans is an Australian female fashion label with over 300 stores nationwide. A photoshoot was produced and art directed for the Summer 19 collection, taking the customer away to a summer destination.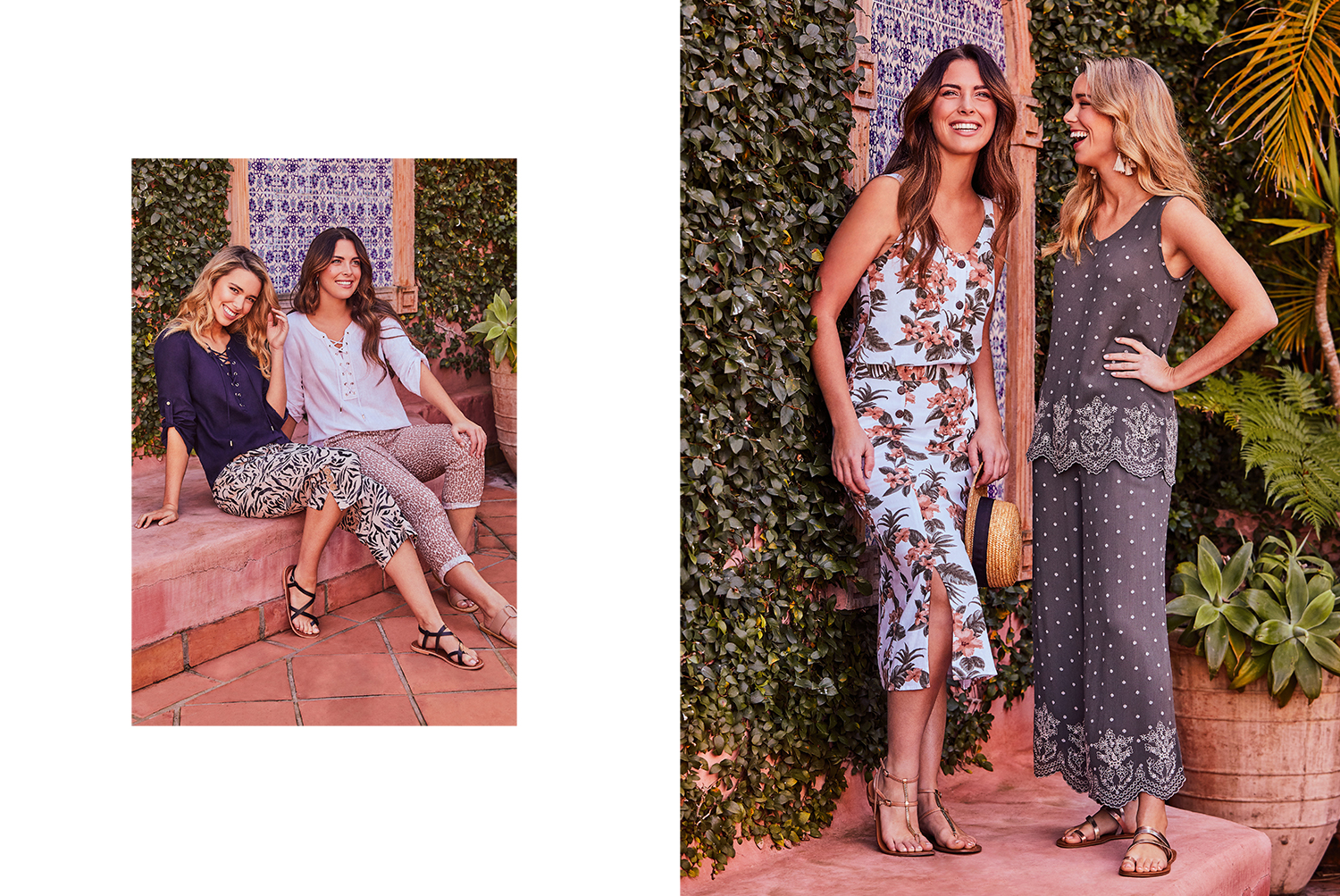 The summer holidaying destination concept was carried through to the design for the Rockmans window display and instore experience.