The Tartan Blanket Co. Product & Packaging Design
The Tartan Blanket Co. is a design lead online store producing blankets, baby blankets and scarves. Given that the products are highly giftable, themed gift boxes were created, the boxes generally included a blanket or scarf and a few other products designed in-house and from local Scottish brands.
The Scottish nostalgia themed gift box was designed with the younger Scottish customer in mind. Irn-Bru is a very popular Scottish soft drink and was used as the main imagery throughout the box. Packaging was illustrated and designed for the locally made Irn-Bru flavoured sweeties along with an Irn-Bru gift note card.
Seed paper was included in the Just Married gift box for newlyweds to plant and grow wildflowers together. Directions on how to grow the seeds were illustrated and printed on the paper.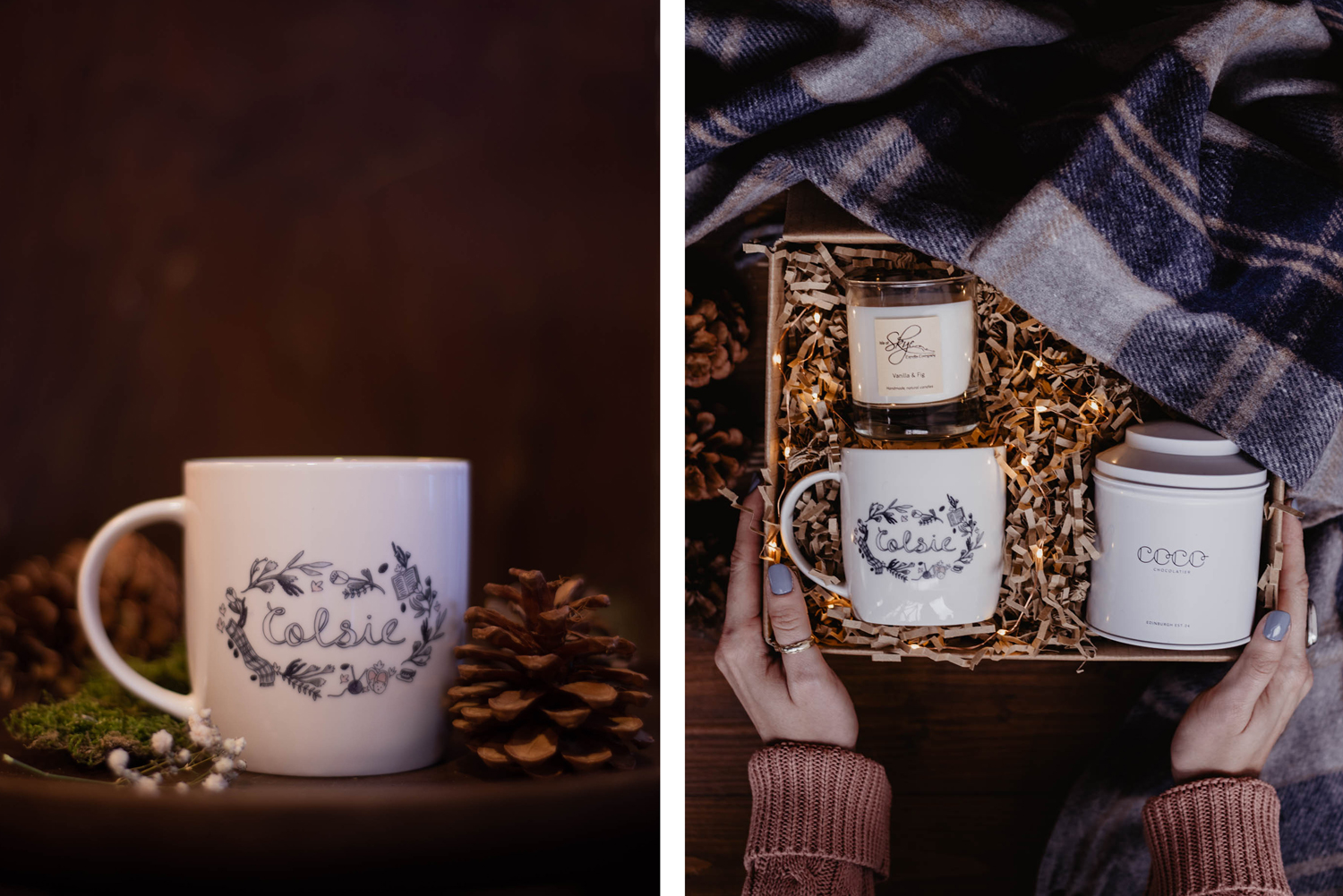 The illustration created for 'colsie' the old Scots word for 'cosy' and the campaign message for the collection became a part of the product range and was produced onto mugs, which were included in the Colsie themed gift box.